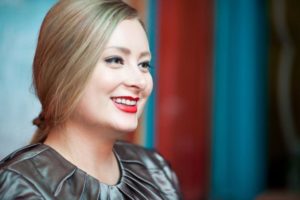 Deborah L. Kerr, Ph.D. is a Licensed Clinical Psychologist, Neuropsychologist and Neuroscientist with over 18 years of experience integrating clinical knowledge and neuroscience to improve clinical practice.
Dr. Kerr is a unique practitioner in that her experience allows her to integrate the fields of neurology, psychology, psychiatry and philosophy as knowledge of all these disciplines is important for understanding the brain. Integration and collaboration between these fields is critical for progress in understanding brain diseases and behaviors. The ability to integrate knowledge of brain structure and function is important for promoting the emotional, psychological, biological and social well-being of clients.
"What we must learn to do is to create unbreakable bonds between the sciences and the humanities. We cannot procrastinate. The world of the future is in our making. Tomorrow is now." — Eleanor Roosevelt
Dr. Kerr established Mountain Brook Wellness in 2016. Prior to opening MBW, Dr. Kerr was an Assistant Professor at the University of Alabama at Birmingham School of Medicine in the Department of Psychiatry and Behavioral Neurobiology with an appointment in the Department of Neurology. In this capacity Dr. Kerr provided psychotherapy, performed cognitive evaluations, taught students and conducted research. Dr. Kerr received her doctoral degree in Clinical Psychology and Neuroscience at the University of Madison-Wisconsin in 2011, completed an APA accredited internship in Clinical Neuropsychology at West Virginia Medical School and additionally completed a 2-year APPCN postdoctoral fellowship in Clinical Neuropsychology in the Department of Neurology at the UAB.
"I firmly believe human beings can accomplish anything they put their minds to. All they need to get started is someone to show them it's possible." -Terry Hitchcock
Clinical
Dr. Kerr is a Clinical Neuropsychologist, which is a psychologist who has extensive training in order to understand human brain structures, medical and neurological disorders, psychological disorders and their treatment. Clinical neuropsychology is a subspecialty within the field of psychology that focuses on how human thinking skills, emotions and behaviors (i.e. function) are related to brain structure. As a clinical neuropsychologist, Dr. Kerr is well-trained in evaluating and diagnosing psychological and cognitive disorders; and provides treatment services including psychotherapy, behavioral management and cognitive rehabilitation/training. While her current practice is primarily treatment-based, neuropsychological/psychological assessment services are considered on a case-by-case basis.
Dr. Kerr conducts psychotherapy based on integration of well-accepted theories within the field. As a result of her training and experience as a scientist and practitioner, she understands that emotional distress can emerge simultaneously as changes in thinking abilities, mood, interpersonal relationships and health. The therapeutic environment needs to be one of constant analysis and flexibility, because each issue requires a specific approach that must transform to address problems as they change and improve over time. Thus, Dr. Kerr takes an individualized approach to treatment based on hard data and dynamic feedback regarding patient needs, goals and symptoms. It is her belief that integration between fluid understanding of patient needs and research-based mental healthcare is the only way to effectively treat the unique and complex range of issues experienced by individuals today.
Dr. Kerr is trained and proficient in providing individual, couples, family, and group therapy to adults (primary) and children/adolescents (secondary) in several orientations, including (but not limited to): Cognitive-Behavioral Therapy (CBT), Mindfulness, Interpersonal Therapy (IPT), Dialectical Behavioral Therapy (DBT), Acceptance and Commitment Therapy (ACT,) Behavioral/Exposure and several additional forms of mindfulness based therapy including Mindfulness-Based Stress Reduction (MBSR). She has specialty training in providing individual/group therapy to patients with anxiety disorders, mood disorders (depression, bipolar disorder), chronic pain, cognitive impairment (traumatic brain injury, stroke and dementia) and personality disorders.
Read more about the Services at Mountain Brook Wellness.
Research & Education
Dr. Kerr remains an active Scientist-Practitioner and Educator who conducts independent academic and research services concurrent with her clinical practice. She has over 18 years of neuroimaging-specific experience in cognitive and affective neuroscience at Washington University in St. Louis Medical School, University of Wisconsin-Madison, UAB, WVU Medical School and Princeton University. Dr. Kerr's prior and current research experiences enable her to be a stronger clinician and further demonstrate her passion to improve quality of life for individuals with medical, neurological and psychological disorders.
She is currently contracting research consulting services in Behavioral Neuroscience and Neuroimaging for doctoral trainees in the UAB Department of Psychology and Civitan International Research Center. Academically and in her clinical practice, Dr. Kerr focuses on issues related to translational research and resilience, with an emphasis on translational research directly applicable to individualized client care.
"It is more important to know what sort of person has a disease than to know what sort of disease a person has." -Hippocrates